Winbirra Parade Villa Project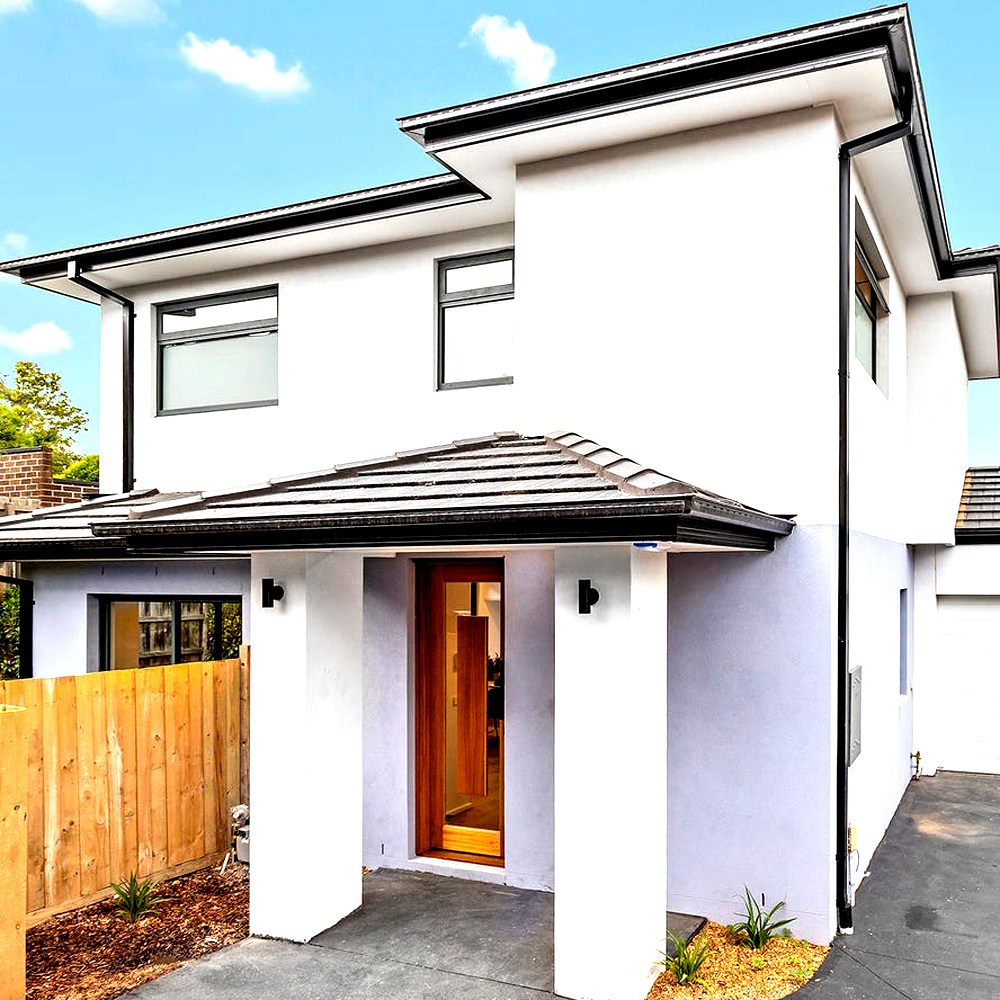 Winbirra Parade Villa Project
Melbourne, Australia
1 unit
2019
Product Supplied:
2 Kitchen Cabinets & 2 Laundry & 2 Panty & 6 Bathroom Cabinets & 6 Wardrobes & 2 Store Rooms
Product Material:
Carcase: Melamine particle board & MDF
Door: Gloss 1 pac white & Glossy UV wooden
Countertop: white/black textured marble
Handle: 1 pac lacquer Integrated J handle
Hardware: Blum,soft closing ( tandem box )
Style: kitchen cabinets white
PROJECT DETAILS
For this modern double-floors townhouses villa project, we have supplied kitchen cabinets, laundry, pantry, bathroom vanities, wardrobes and storage closets.
The client chose white as the main furniture color. The white cabinets have an elegant aspect which emphasizes on the modern and simple style. The white painted door panels and the reflected light gives to the kitchen a high-end appearance.
White is a vibrant color and makes any space, like a kitchen or bedroom, look bright and transparent, which can give the illusion that the space is larger.