Turramurra Apartment Project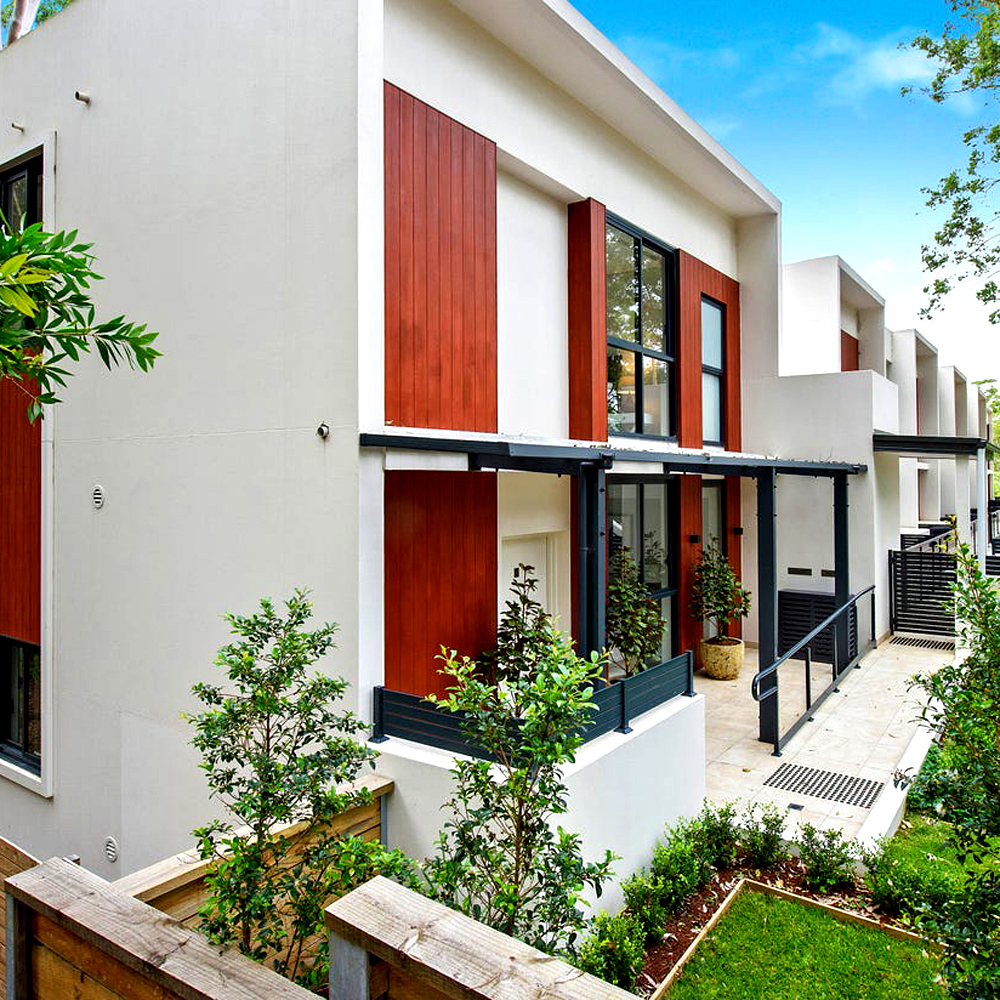 Turramurra Apartment Project
Sydney, Australia
15 units
2018
Product Supplied:
Kitchen Cabinet
Product Material:
Carcase: 18mm moistureproof melamine particle board
Door: Gloss PET white & melamine wood grain
Countertop: Quartz stone
Handle: Finger pull aluminum & 45° cut handle
Hardware: China DTC under mounted, soft-closing
Style: kitchen cabinets 2 tone
PROJECT DETAILS
This is a luxurious townhouse that is located in North Shore Turramurra.
It has a wood grain on the wall cabinet and a high-gloss white finish on the base cabinet. The whole kitchen cabinet design uses light-colored wood grain and a high-gloss white finish.
The white and light wood grain combination gives the space an impression of brightness and freshness. The plain white walls provide a feeling of openness, but the wood grain decoration makes the space feel natural and warm.