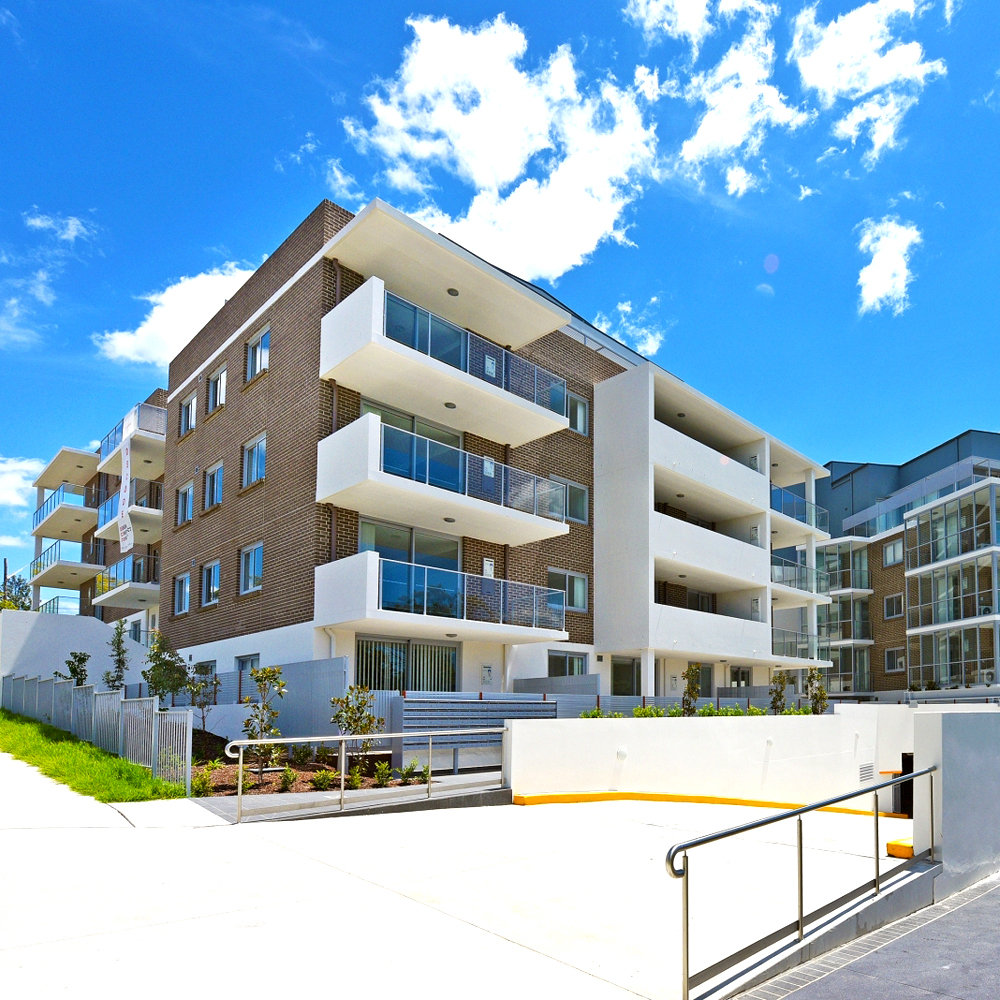 Colah Apartment Project
Sydney, Australia
95 units
2017
Product Supplied:
Kitchen Cabinet
Product Material:
Carcase: 18mm moistureproof melamine particle board
Door: 18mm MDF 1 pac lacquer white & 18mm MDF melamine wooden grain
Countertop: Quartz stone
Handle: Aluminum
Hardware: DTC under mounted, soft-closing
Style: kitchen cabinets 2 different colors
PROJECT DETAILS
Colah Grand, a residential property in northern Sydney, contains 94 units.
It has a modern and sleek kitchen that has a sharp color contrast. The U-shaped cabinet design maximizes the countertop on the washing area, making it easy for residents to clean their dishes.