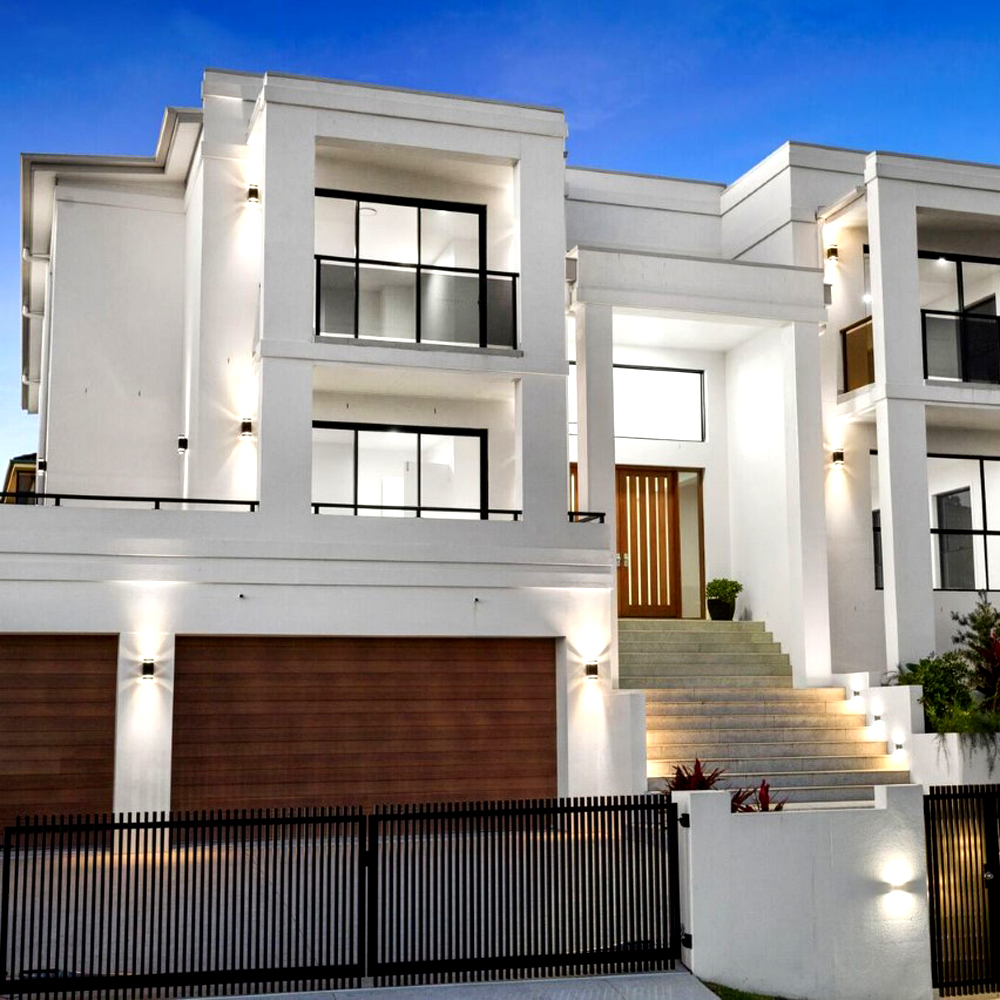 Carindale Villa Project
Brisbane, Australia
1 unit
2017
Product Supplied:
Kitchen Cabinet & 6 Bathroom Cabinets & 5 Wardrobes & 3 Store Rooms
Product Material:
Carcase: Melamine particle board & MDF
Door: Gloss 2 pac white
Countertop: 20mm caladonia Quartz
Handle: Aluminum
Hardware: Blum,soft closing ( tandem box )
Style: kitchen cabinets white
PROJECT DETAILS
This project features a kitchen cabinet, six bathroom cabinets, five wardrobes, and three storage cabinets.
2 pack gloss white kitchen and bathroom cabinets. The painted door flaunts elaborate colors, a distinguished visual effect, and high strength in bending and cracking. It's also moisture-resistant and has a high water-resistance property. It's useful as both a kitchen or bathroom door cabinet, which is not only useful for cleaning and cleaning, but it's also an excellent way of brightening the space.
All bedrooms are open-style walk-in closets