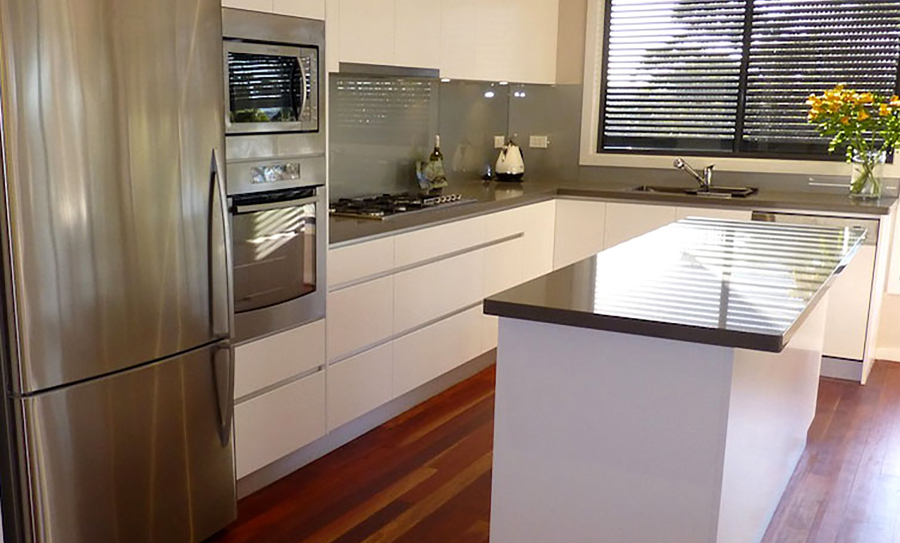 Island Kitchen Layout Ideas For Your Kitchen
Friday, 11 November 2022

1

1095

0
The kitchen is said to be the heart of any home. If you are thinking about renovating your kitchen, here are some island design ideas for you. To help you create a functional and beautiful space with lots of storage. Island kitchens can be implemented in small or big spaces. The secret is planning. Contrary to the popular belief, you can have an island kitchen even in a small apartment.
Previously we have described many different design ideas for kitchens. In this section, we are going to put them all together. We have got some ideas for you! Now go be creative.
What is an island kitchen?
If you have a small kitchen, you don't have to give up the idea of an island. It can be a standalone piece that can hold your mixer, blender, and other appliances. It does not need to be in the center or even parallel to your existing cabinets. Instead, it can be a table with seating where you and your family can sit down to enjoy meals together.
Island kitchen layout

I

deas
The island kitchen design is hugely popular among home cooks, renovators, and new home builders. The island kitchen layout is perfect for entertaining. It allows the cook to engage in social activities while preparing food. Island kitchens are ideal for connecting your kitchen with other living spaces.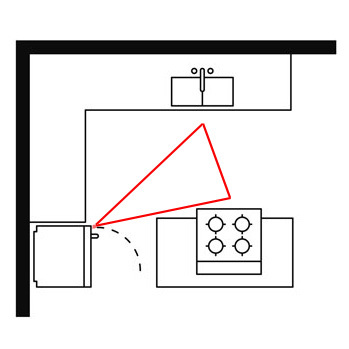 What kind of kitchen plan is good for adding a

n

island kitchen?
If you have a large space and are looking for storage, seating, and workspace, an island in the middle of your kitchen is the answer. An L-shaped, U-shaped, one wall, or galley kitchen will be perfect. Let's look at each layout.
U-shaped island kitchen
A U-shaped kitchen with an island. When you add an island to a U-shaped kitchen, it is important to keep the kitchen triangle on one side of the kitchen. You do not want the island getting in the way when using the kitchen.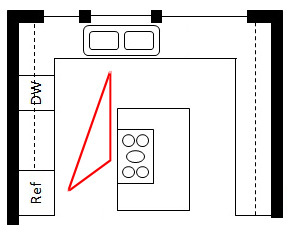 L

shaped with island kitchen design
A famous kitchen layout is an L-shaped kitchen with an island. This is a multi-purpose layout and a favorite of many homeowners. This layout gives you ample storage, an island, and an open-concept style. It also makes the most of a kitchen corner. This layout checks off a lot of must-haves.
You can turn your kitchen island into whatever you want it to be. A kitchen island with a built-in sink is a great way to organize your cooking space. Or, if you prefer more seating, you can keep the surface smooth and leave plenty of room for guests.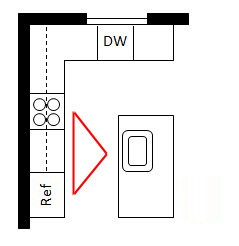 One-wall kitchen plan with island
A one-wall kitchen layout can be designed to create a stunning focal point in a great room. It has an island that makes it easy for traffic to flow from the kitchen to the living space. Open-concept layouts are perfect for this kind of layout. They allow you to create a strong focal point while still having plenty of space to live and eat.
We can build your stove and sink into the island in this kitchen. In larger houses, we sometimes put the stove or sink on the perimeter of the island. Another option is a butler's pantry for additional storage to one side.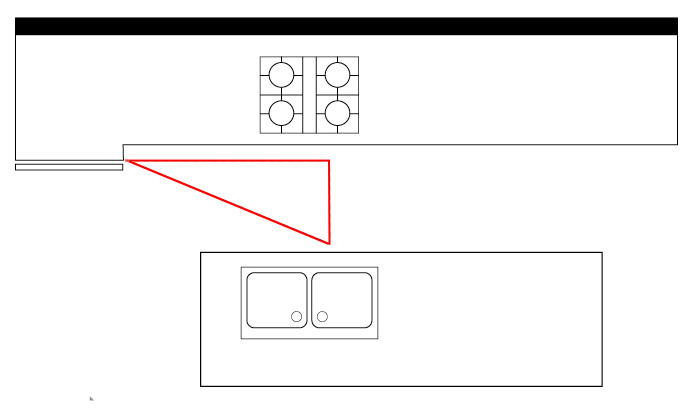 G

alley island kitchen
The galley kitchen is a popular design for small spaces. It's like a hallway, with two parallel walls. The galley is efficient for smaller spaces, and it's very common in condos and apartments because of its tight design.
The galley kitchen is a classic example of a design that maximizes space and minimizes costs. Galley kitchens usually have one entrance, but in some cases, there are two entrances.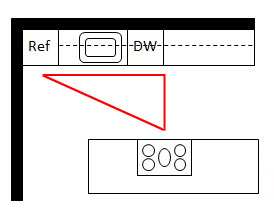 What are the

advantages of an island kitchen

?
Island kitchen designs are made to be ergonomic. They maximize functionality and make better use of space. Island kitchens work in all kinds of kitchen layouts. One-wall kitchens, galley kitchens, L-shaped kitchens, U-shaped kitchens, and others can all benefit from an island. Here are some reasons why island kitchens are the way to go:
1.
Extend storage space
The space under an island allows for extra storage. The island can be fitted with a sink to aid in washing and other chores. Some even house appliances on an island counter to save space.
2.
Add meal preparation
If you have a small home or apartment, an island could be beneficial. It may seem like there isn't enough space to put one, but if you design the suitable one, it can be used for multiple purposes. If two or more people are cooking, it can be used for prep work. While meals are being made, the island can be used for other uses simultaneously.
3.
Be used as a partition
Open kitchens are in right now, but how do you keep them from looking like a mess? A kitchen island acts as a divider between the living area and the kitchen, creating a clean-cut look in an open space.
4.
Create a seating space
An island is a great solution if you are short of space in your kitchen. A small breakfast bar or dining area can be made available for your family and guests. It's a nice place for them to sit and chat while cooking in the kitchen. It also serves as a good place for snacks and drinks when you are hosting a party.
What are the

disadvantages of an island kitchen

?
With the kitchen open to the rest of the home, there is nowhere to hide. This means that the pressure of keeping it clean is greater than ever before. The open connection between the kitchen and living area means, that there is little separation when it comes to noise, cooking smells, and activity.
How to design the perfect island kitchen?
If you want to make your island kitchen design perfect, there are 6 things you will have to take into consideration.
1. Figure out what you want your island to be—a place to sit, store appliances, or have a conversation;
2. Always keep at least 1100mm of space around it;
3. Depending on the space available, you can choose between portable or fitted countertops;
4. Choose a countertop that will either blend with or stand out from the style of your kitchen;
5. The lighting over the island should be at least 750 LUX;
6. Use bold colors and patterns to infuse personality into your island kitchen.
Where

can

get an

Idea island kitchen layout for your project?
Aspire Building Materials provides free design services for our projects. Whether you need a 3D or 2D drawing, we can help you get the job done right. For every project, we provide a free and professional design service. This helps customers save money and complete their projects in a timely manner.