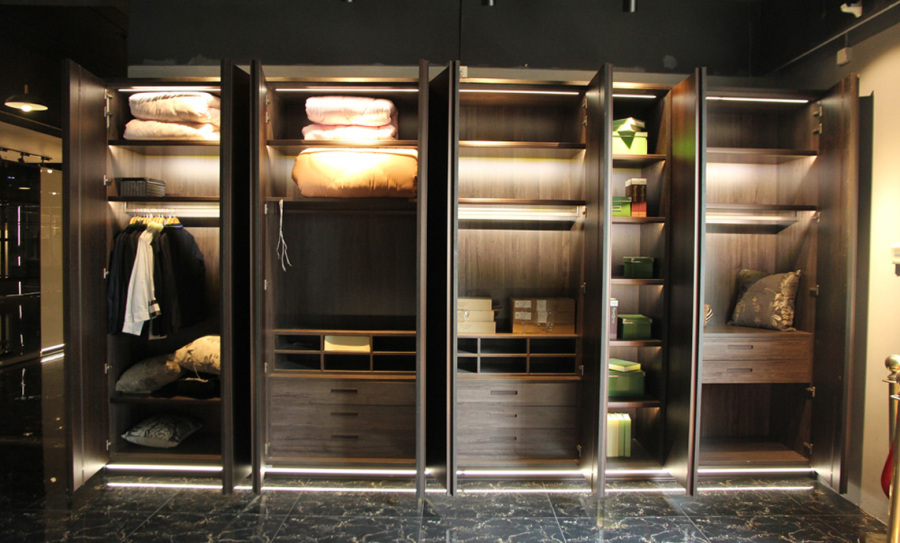 Wardrobe Storage Designs To Help Your Home Well-organized
Monday, 14 November 2022

0

1091

0
Wardrobe storage is one of the most crucial things that can make your home looks great. Although there are many wardrobe storage designs available. But we have focused on the ones that can improve the quality of your wardrobe. To make the wardrobes look more organized.




So we need to understand the various types of wardrobe storage designs. And how to use it to make our wardrobes look great. If you want a modern wardrobe storage system that would help you in organizing all kinds of items. Including clothes, shoes, accessories, and other stuff; Then you should consider.



Wardrobe storage designs can be as simple or as complex as you like, but they need to get done! Yet, many people would like an even more efficient way of storing their clothes. In this post, we share the 12 best organizer designs for wardrobe storage that you can use at home.
The drawer divider ideas make full use of the entire drawer space. It's good to place jewelry, watches, glasses, scarves, etc.

It allows for all kinds of accessories to be neatly placed and easy to store. It provides a simple and beautiful appearance.
The highly efficient storage clothes basket helps to keep your clothes in order. It's ideal for the storage of simple and light items such as scarves, blankets, and towels.



The revolving basket set serves the corner area of the closet. It allows you to store all types of clothes, handbags, and other accessories.



Adjustable wardrobe hanging rail gives you the flexibility to hang clothes. It also lets you adjust the height according to your needs. This is the best option to store tops, suits, jackets, and any type of clothes.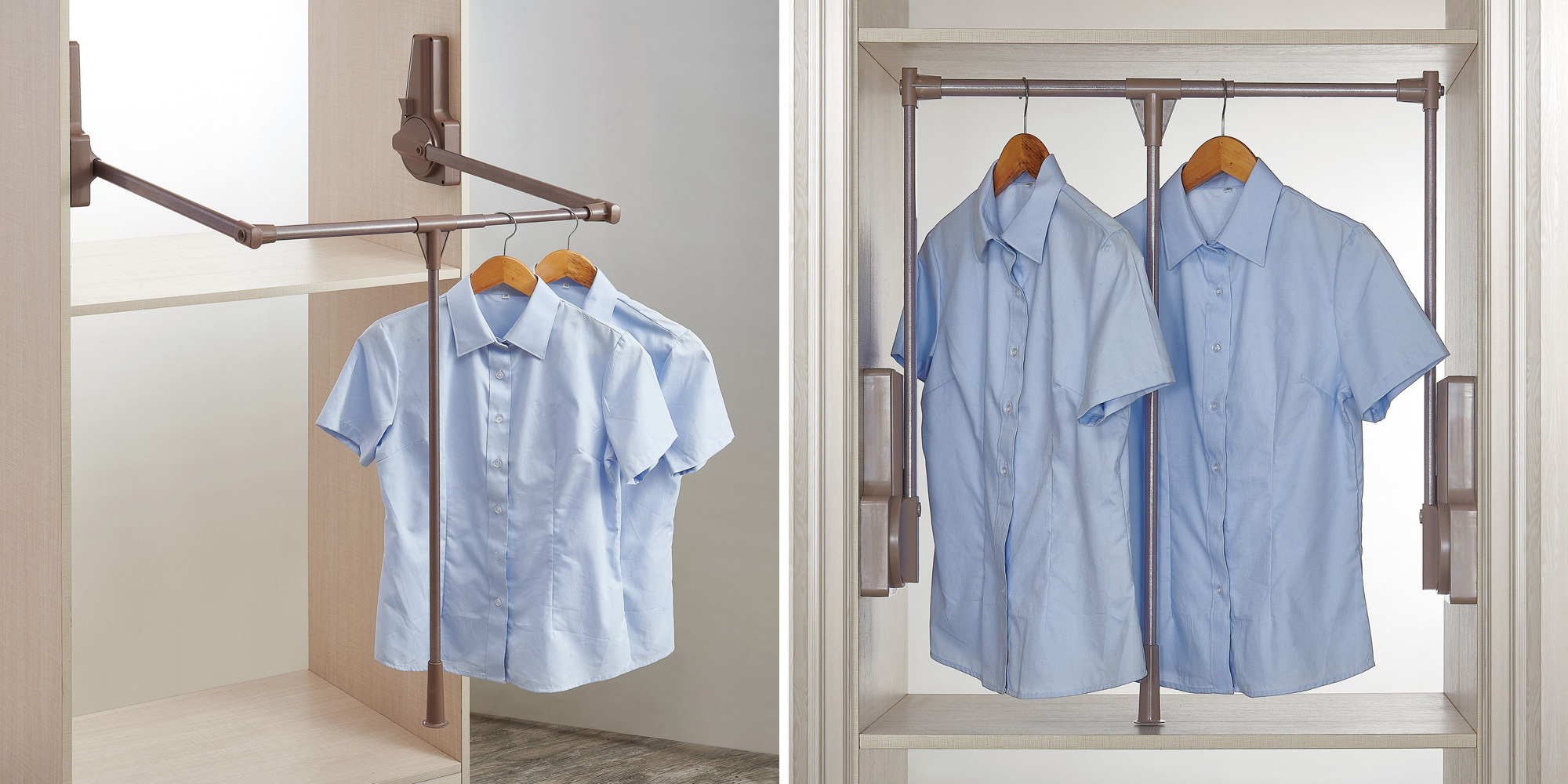 It's a slide-out system that can hold several pairs of trousers. It allows you to store trousers vertically. Thus providing easier access when it comes to selecting your plants. The built-in non-slip strip design prevents the pants from slipping off during selection.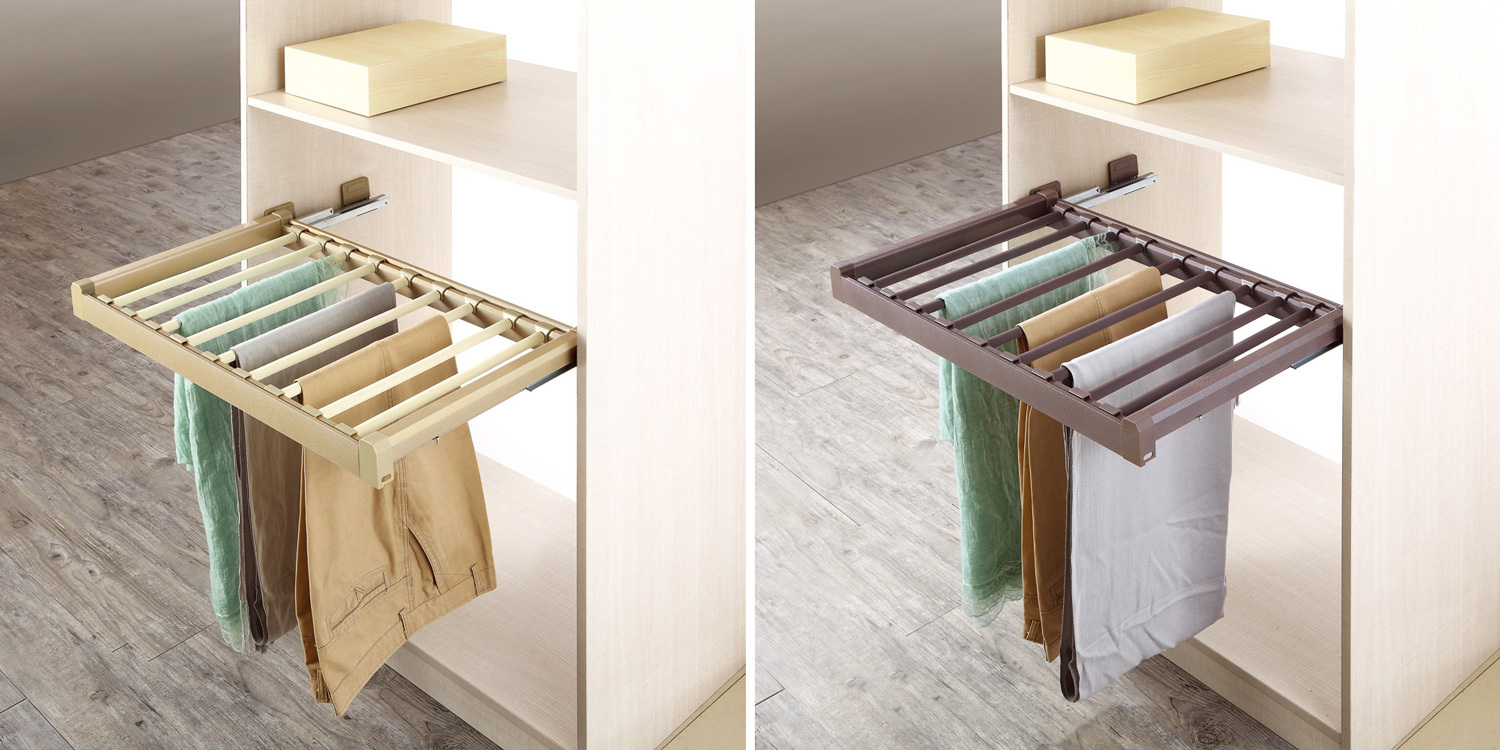 This design allows you to store your ties and belts together. It is a European design style that features stylish, comfortable, and durable characteristics.
A wardrobe hanger, which is a kind of hanger for your clothes and other things. It has become a key fixture in people's homes. The basic concepts you can think about are:




• You set up the wardrobe hanger so that each item is placed on top of it.

• The items are rotated around the hanger to make it easier to use

• The items are placed in the wardrobe so that they are always facing you.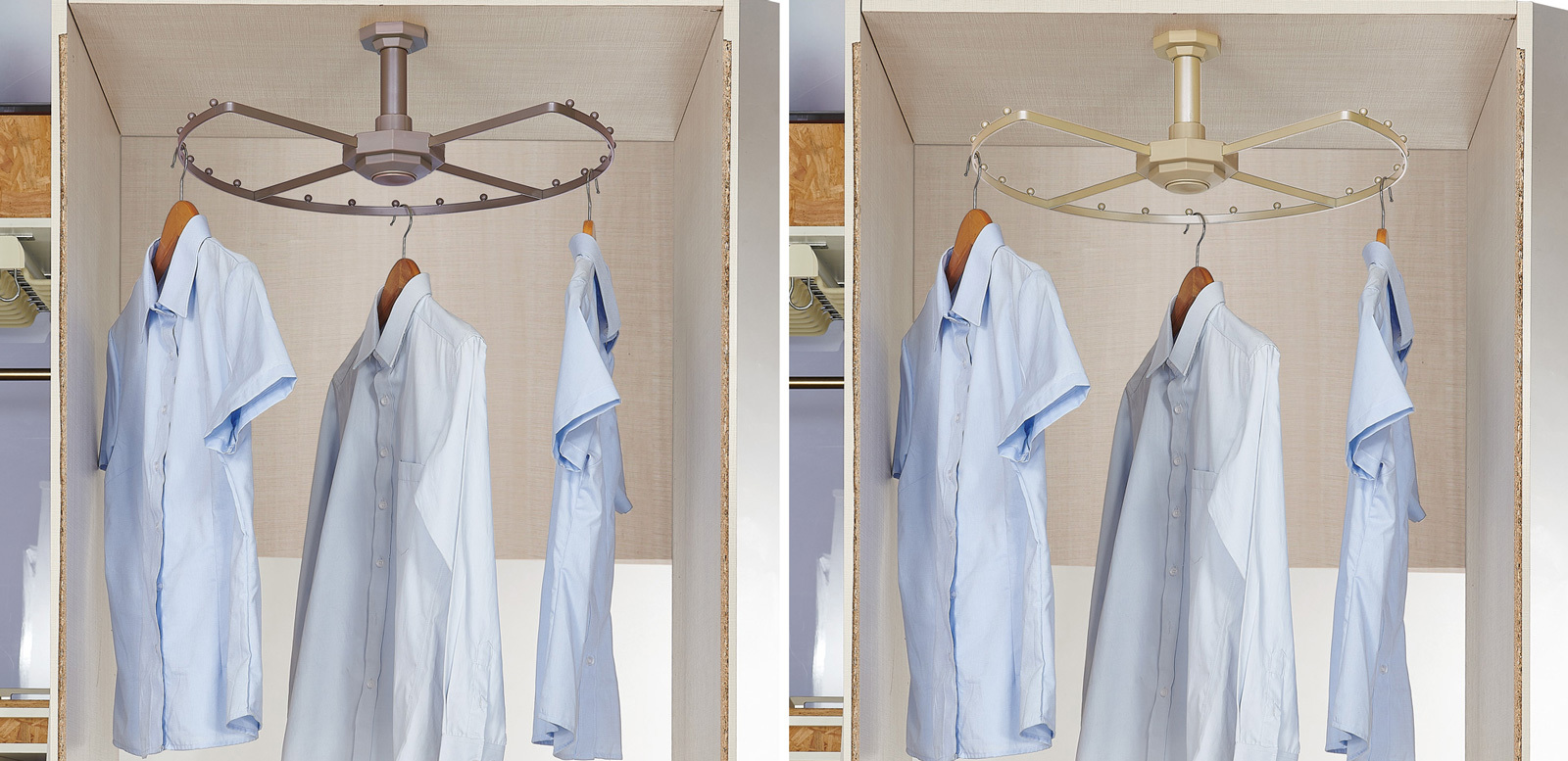 This coat rack hanger is fixed on top of the wardrobe. This helps you keep your clothes neatly arranged. Without having them leaning against anything else.
The wardrobe shoe rack features a streamlined practical design. And a high-end appearance that emphasizes simplicity. It is ideal to keep your shoes organized and easy to access.



The rotating shoe rack set serves the family that has a lot of shoes. It allows you to store many kinds of shoes. It has different sizes for different family requirements. So you can choose a suitable size to fit your shoe cabinet.
The clothes hanger rod is installed in the closet for hanging clothing. Besides, the clothes hanger rod has many different colors and sizes. So you should choose a color that suits your need.
A pull-out mirror is mounted on the side of the wardrobe. It won't be disturbing anything else. You just need to pull it out when you dress in the bedroom.






Wardrobe storage is very important in any home, especially in the case where you have a lot of clothes to store. Every garment can be at risk of getting damaged or worn out. This is due to the fact that they are being used by too many people, and they may become dirty. The problem can get worse if you have small children as well.
So, here are some modern wardrobe storage ideas for making your closet easier to keep tidy:


1. Hang your clothes on hangers

Use hangers for hanging things like shirts, pants, tees, skirts, dresses, and jackets. You can buy inexpensive hangers at many stores or online. Make sure you use proper hangers with hooks. So that they don't rip or become damaged when your items come out of the closet (or your clothing gets pulled out).



2. Don't place everything at once!

Instead, organize your items into groups first. For example by type of material, or by type of color. This will make it easier for you to clean your closet without having to take everything out in full view.



3. Organize things by category

You can use categories such as "shirts" or "jeans" when organizing your items. So that you don't have to dig through every piece of clothing to you need.



4. Create Shelves

Take advantage of shelves wherever possible. If there is space available next to something, use it instead! This is especially useful when organizing small piles. Like sweaters or socks for instance.
Having a wardrobe full of stuff, like clothes, shoes, and tools of all kinds. It is pretty common. In fact, it's probably the single most common activity in our lives.




We should have a very good sense of what we need and what we don't need. And when it comes to organizing wardrobe, we should always have a few things in mind:

• What do I need to wear on a daily basis

• What I want to wear at the moment

• What will be useful for the coming days

In addition to that, we also want our closet organized. So that you can see what you have right away and where you might want to get next.