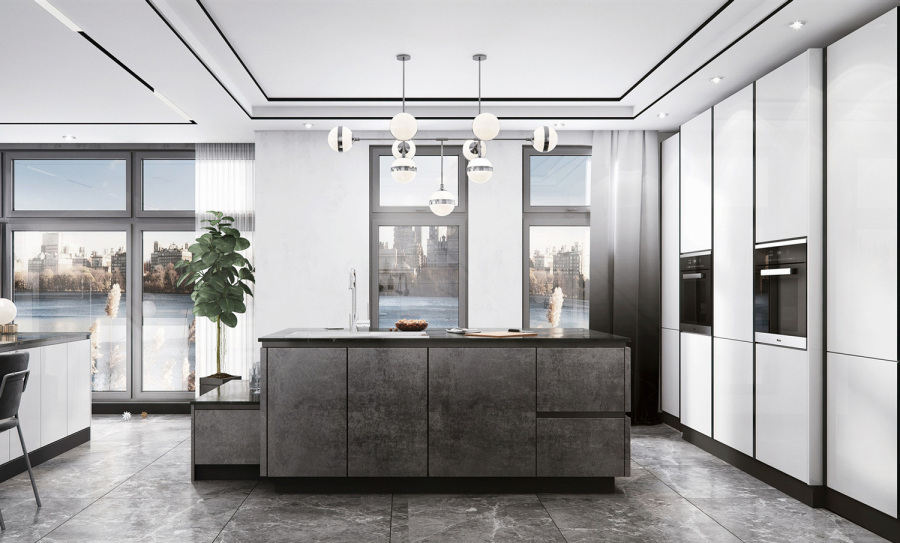 How to Choose the Best Cabinetry Designer
Monday, 21 November 2022

0

982

0
When it comes time to renovate your kitchen, you may be overwhelmed by the number of choices you have to make. Do you want new countertops? Should you replace your cabinets? One of the most important decisions you'll make is who to hire for the job - and that's where choosing the best cabinetry designer comes in. Here are a few tips to help you to find the right one for you.
What are cabinetry designers?
Cabinetry designers are an important part of the design process for kitchens and bathrooms. They are responsible for designing and creating the cabinets that will be used in these rooms. This involves coming up with a design that is both functional and beautiful.
Cabinetry designers must have a good understanding of both design principles and construction techniques. They must also be able to work closely with clients to get a sense of their needs and preferences.
Why do we need cabinetry designers?
What do cabinetry designers do?: They design and plan the layout of the cabinets, as well as select the materials and finishes.
Reasons of we need cabinetry designers:
1. It saves time and money.
2. They can save our whole life.
3. It is a great way to get the project done.
4. They help a lot in organizing all things in our house
5. It can also make our life more comfortable and beautiful.
6. It makes the house look nice and tidy.
We need cabinetry designers because they are able to take our ideas and make them a reality. They can provide us with a layout of the cabinets, cabinet materials, and finishes. They can also help us find the right cabinets for our budget.
Is a kitchen designer worth it?
Cabinetry designers should be able to work in a team environment. They should also be able to work with other tradespeople. In addition, they must have a thorough knowledge of cabinetry construction methods. As well as the ability to design and plan cabinets using CAD software.
What about the designer's choice of cabinetry?
When it comes to designing a kitchen, cabinetry is one of the most important choices a designer has to make. Cabinetry is the key set the tone for the entire kitchen. It can be a focal point or backdrop for other elements in the room. There are many different styles and types of cabinetry available. It's important for the designer to choose wisely.
One of the most popular choices these days is the modern kitchen cabinet. Modern cabinets have a sleek, modern look and are very popular among designers and homeowners alike. They come in a variety of colors and finishes and can be customized to fit any space.

The other popular type of cabinet is the traditional kitchen cabinet. Traditional cabinets have a classic look that never goes out of style. A lot of people use them in the kitchen. They give you a lot of storage space.

How to choose the best cabinetry designer?
When it is time to choose the best cabinetry designer for your project. It's important to look for someone with experience and who understands your needs. It's also important to make sure that the designer has a good reputation and is licensed.
When meeting with potential designers, be sure to ask them lots of questions. Find out what their design process is like and how they will work with you. Ask to see examples of their work, both past projects and recent projects.
If you have any specific requirements or wants for your project, be sure to let the designer know. They should be able to create a design that meets all of your needs. Make sure you trust their work and that you are comfortable with them.
What are the service and cost of the cabinetry designer?
There are many factors to consider: the material, the layout, and the design plans. And hiring a designer is the best way to get the results they want. But what does that cost?
Designers typically charge by the hour, with rates ranging from $50 to $200 an hour. However, some designers may offer a flat fee for a project, which can be helpful if you have a specific goal in mind.
Before hiring a designer, be sure to ask about their experience and what services they will provide. Many designers offer a free consultation to discuss your needs and get an idea of what you're looking for. They should also be able to provide a 3D layout of your cabinets so you can see how they will look in your home.
The design process of working with cabinetry designers:
Cabinetry designers will work with you to create a design that meets your needs and budget. A well-designed kitchen or bathroom can be the centerpiece of your home. It's where you cook, eat, bathe and relax. But a poorly designed kitchen or bathroom can be a nightmare. That's why it's important to work with a qualified cabinetry designer to make sure your new space is both beautiful and functional.
What should we do before the design?
Before you begin your design, there are a few things you should do:
Measure your space and take accurate measurements. This will help your designer create a plan that fits your needs and space constraints.
Consider your budget and what you can afford to spend on your renovation. This will help determine the scope of the project.
Think about what you want from your new kitchen or bathroom. Do you need more storage? More counter space? A bigger shower?
What should we do during the design?
1. The design process is an important step when it comes to cabinetry.
2. You will want to work with a qualified cabinetry designer to make sure everything is perfect.
3. They can help you choose the right style and design for your home.
4. They can also help you select the right materials and finishes.
5. The design process typically takes several weeks or months to complete.
6. During this time, the designer will create drawings and specifications for the project.
7. They will also work with you to select the right cabinets, countertops, and hardware.
What should we do after the design?
Now that you have designed your dream kitchen with the help of a professional cabinetry designer, what should you do next? Here are some tips:
1. Review the design and make sure you are happy with it.
2. Discuss the design with your contractor and get an estimate of how much it will cost to build.
3. Order the cabinets and other materials needed for the project.
4. Schedule a time for construction to begin.
5. Enjoy your new kitchen!
Are there any free cabinetry design solutions?
Free online kitchen cabinet design app
Free design and order from factory one-stop
When it comes to renovating your kitchen, cabinetry is a huge expense. But what if there were free cabinetry design options that would still give you the look you want?
There are several free online kitchen cabinet design tools available. While they may not be as comprehensive as some of the paid options. They can still help you get started on designing your dream kitchen. Do you have a design in mind?
This one is best for those who do not know exactly what they want but know the style, or type of cabinet. These are all free and can help you get started.
Another option is to order your cabinets from a factory one-stop service. This can be a cost-effective way to get high-quality cabinets without spending a lot of money. The quality of the cabinets is also important. So you should choose a reputable company to do the construction. There are several options for a one-stop service that will provide low-cost but high-quality cabinets.
Conclusion:
In conclusion, hiring a cabinetry designer is important for any kitchen renovation project. They can help you select the right cabinets and hardware that will best suit your needs and style. Not only will they help you design your dream kitchen. But they can also provide tips and advice to make the renovation process run smoothly. If you're considering a kitchen renovation, be sure to contact a cabinetry designer today!